The Mandela Washington Fellowship
The Presidential Precinct is one of 20 original institutions selected by the Department of State to host the prestigious Mandela Washington Fellowship for Young African Leaders over a five-year period beginning in 2014. The Fellowship is the flagship program of the Young African Leaders Initiative (YALI).
The Fellowship is highly competitive. For the 2017 application, over 64,000 young leaders applied for 1,000 Fellowship positions.
Each summer, the Presidential Precinct hosts a six-week Civic Leadership Institute oriented toward Fellows who are serving the public through non-governmental organizations, community based organizations, or volunteerism. Civic Leadership Institutes build technical and leadership capacity in areas such as citizenship, community building, economic development, grassroots activism, political organizing and leadership, and strategic problem solving.
The Precinct's class of 25 Fellows participates in academic sessions, cultural and social activities, networking, and community service and engagement at all six of the Precinct's partner sites.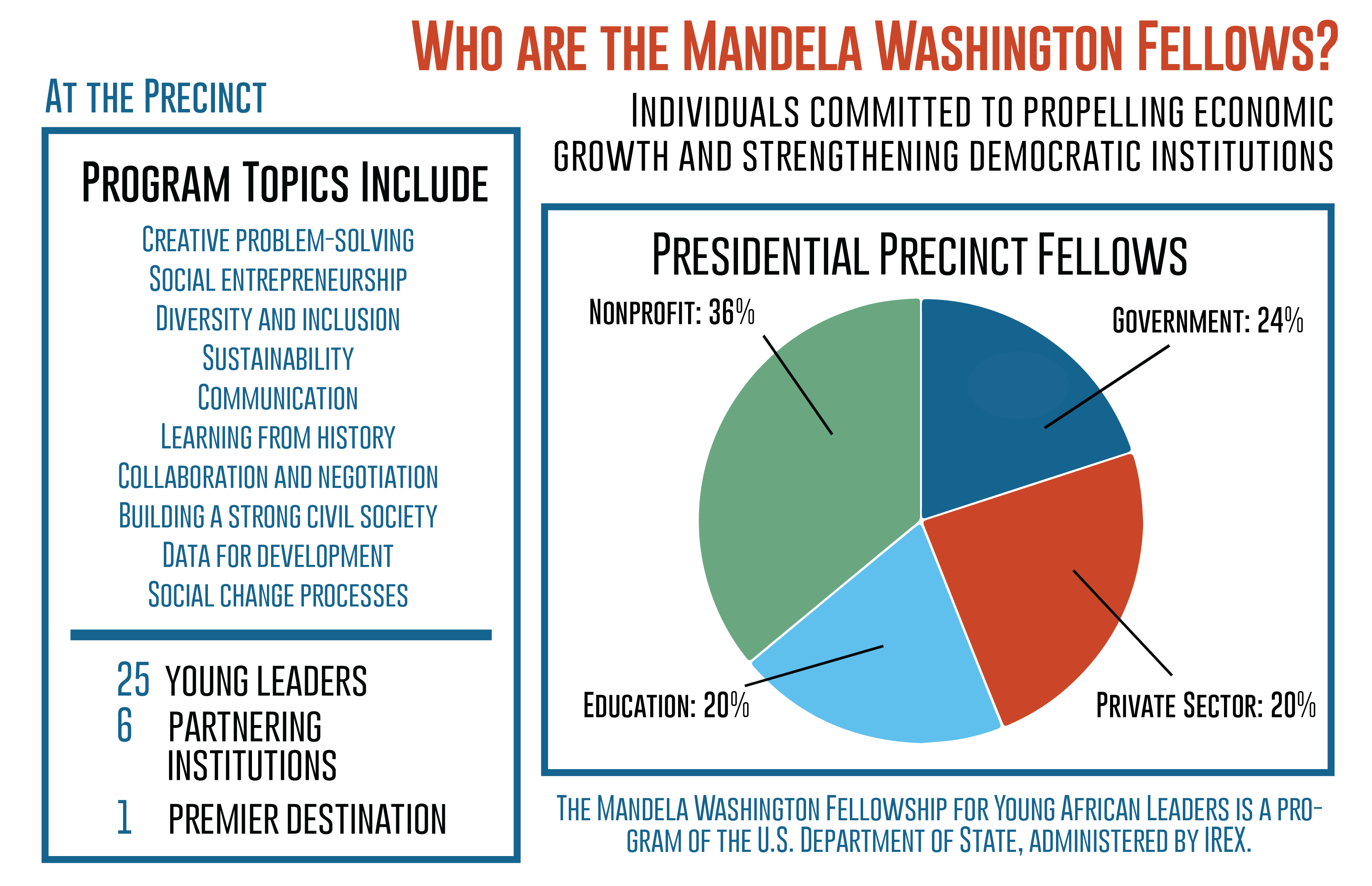 100 Precinct YALI Fellows. 40 Countries.
Join Us for #MWFLive
Each week, 3-5 Mandela Washington Fellows will present their work, community challenges, and aspirations through hour-long panel discussions at each of our six partner sites. Dates will be published in the coming months for 2018 #MWFLive panels.