EDITORS NOTE: Timi Olagunju came to Charlottesville in June 2015 as a part of the second cohort of Mandela Washington Fellows at the Presidential Precinct. Still a University of Virginia student working as a summer staff member, I remember Timi's infectious energy from the day of his arrival. He quickly got to know the cohort of 25 Fellows and also served as a representative voice for the group as our staff worked to hone academic curriculum and cultural activities to the benefit of the group.
Working since then as a Lawyer in the city of Ibadan, Nigeria, Timi has served as a daily voice for the elderly, disabled, and overall underrepresented populations. It is a sure fit that Timi is now in the race for the Nigerian House of Representatives, standing for over 5.5 million constituents in the Oyo State of Nigeria.
In his recent work titled "Letter to a Nigerian Voter – Give That Red Card with Your Story," Timi highlights his motivations in running for the House of Representatives and his goals as an aspiring voice for the people of Oyo State. You can learn more about his campaign at votetimi.com.
-Drew Precious, Marketing & Communications Manager

—
OLAGUNJU: Over the past years, I have had the rare privilege of observing two sides of the leadership pendulum; military leadership and democratic leadership. I remember June 12, 1993, when below our house, I saw people standing on a lengthy queue in front of SDP (Social Democratic Party) to exercise their fundamental human rights to vote. I grew up listening to my grandfather talking about his political life during Awolowo, when he served as Constituency Party Secretary. But like many of my peers, I never really had the opportunities my grandfather had, and never really saw democracy practiced fully for until 1999.
Unlike most kids, I was raised by my mother later in life, and we didn't have all, but we had love. I remember at age 10, when things were rough and I had to sell ice-cream on the streets of Akoka. I remembered those times when I had to serve as the Ag. Editor of St. Finbarrs' College editorial board, and as Ag. Library Prefect for a while.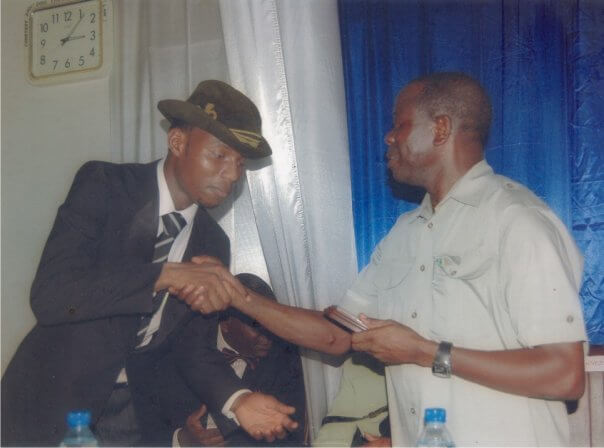 Timi receiving an advocacy award in 2009.
Fast track through the University, I remembered when I ran for Chairman, Nnamdi Azikiwe hall, University of Ibadan, and the first news that came out from the Press was that I was too young to lead the largest undergraduate hostel and consequently provide leadership for the University. In fact, the exact title was "Timi is Timid". Stereotyping me because of my so called "chronic youth" compared to those who led before me. Despite all that, I emerged in that election winning with a landslide victory, through a campaign of love, and eventually nominated for the UI 'JCI' award for outstanding leadership of Halls and Faculties, awarded the Hon. Chris Asoluka Award for Most Politically Productive Student in the University of Ibadan and as well as, the Professor H.O. Nottidge Award for Selfless Leadership, after my tenure.
"Little did I know that my childhood circumstances, academic training, and leadership engagements, built in me a consciousness and hunger for empathetic leadership."
But this is not about me, it is also about you. This is your story too – a story though the unknown, the disappointments, and the successes. That story is what the new Nigeria needs – that story is what you need to not only get your PVC, but also join political parties from the ward and local government levels. You might say, well, "politics not me", but if you are tired about the options political parties throw at us to choose from, especially the major ones, then Join and get more people joining. By the time we all get resourceful people into the leadership at the party levels, then we are one step closer to getting a new leadership for a new Nigeria. The sort of leadership that will do away with colonialist thinking and embrace an African-centric strategic thinking and policies. Interestingly, such leadership will have to come from a critical mass of emerging young leaders starting with you and me.
"Although, I believe the emerging leaders must come from a blend of the young and the old; mostly from the young, energetic, and innovative. I do not believe in generational shift alone, rather, I believe in generational co-mingling, where the young and old support a new Nigeria through innovation and experience respectively."
If you desire a new Nigeria, give a "RED CARD" by getting involved and supporting those getting involved. Let the story of suffering, pain, discrimination push you! For Nigerians in the diaspora, why not find ways to support us against the money bags. Our collective resources can trump and triumph over their ill-gotten resources in the coming elections. You can support and make donations to my electoral campaign on votetimi.com/donate and let's make it happen together.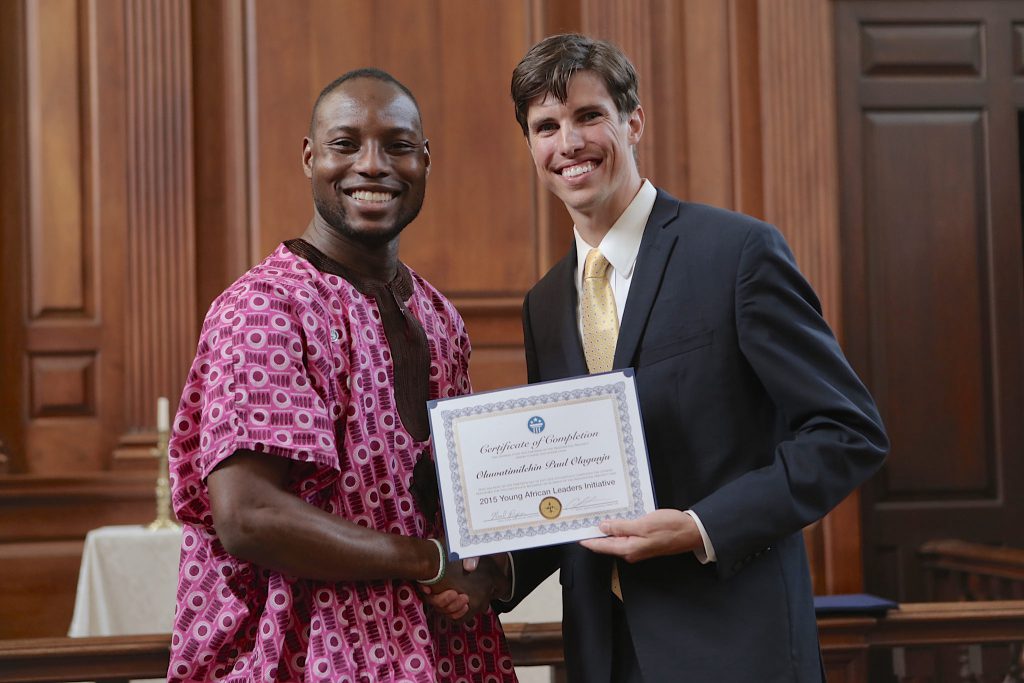 Timi is a 2015 alumnus of the Presidential Precinct.