In Mauritius, although homosexuality and trans identity are not illegal, they remain taboo and absent from legislative frameworks. Sandrine Julien, a Precinct alumna from the 2016 Mandela Washington Fellowship, is working to change that.
The Collectif Arc-en-Ciel (CAEC) is the main association working for the Human Rights of LGBT persons in Mauritius. Created on May 17, 2005, the CAEC has been constantly renewing and diversifying its services for LGBT persons and their families. In the twelve years of its existence, several sensitization projects, prevention, and support activities have been carried out. In 2016, the CAEC co-founded the first coalition of LGBTI associations and federations in the Indian Ocean.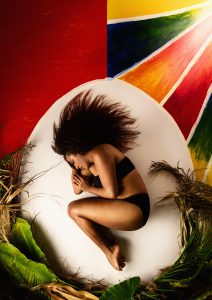 "In 2017, we have no choice but to note that human rights are not all the same for all Mauritian citizens. This is a sad assessment of a society which has ratified many UN treaties but is still among the 75 countries listed as homophobic according to the ILGA international organization," said Sandrine.
The CAEC has therefore conceived the "Collectif Arc-En-Ciel" campaign with a specific objective: to convey a message of humanity, so that the everyday life of lesbian, gay, bisexual and transgender persons can evolve positively towards better understanding, acceptance and recognition.
At the root of this project, a real encounter between an association and an artist.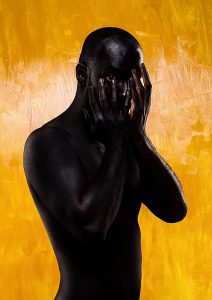 IDANTITE KONZIGE allows art (painting, photography, writing) to convey a message of acceptance of the "other", a message of hope, respect and humanity. Through art, people are encouraged to sensitize differently, as stages in the life trajectory of Lesbian, Gay, Bisexual and Transgender persons in Mauritius are presented.
This campaign works to show the richness that diversity of all people in Mauritius represent.
Read more (in French) on the CAEC website: http://www.collectifarcenciel.org/idantite-konzige-the-human-project/