Terry Mutsvanga knows well the power of filmmaking in communicating for human rights. He is by no means new to the industry, having received two awards from ZimRights, a Zimbabwean Human Rights Association, for his role in "Dhamu: Voices from a Tent" and "Nyota: Thirts Throats in the City." Recently, Terry traveled to Cape Town, South Africa to present his latest work, "The Curse of Black Granite in Mutoko."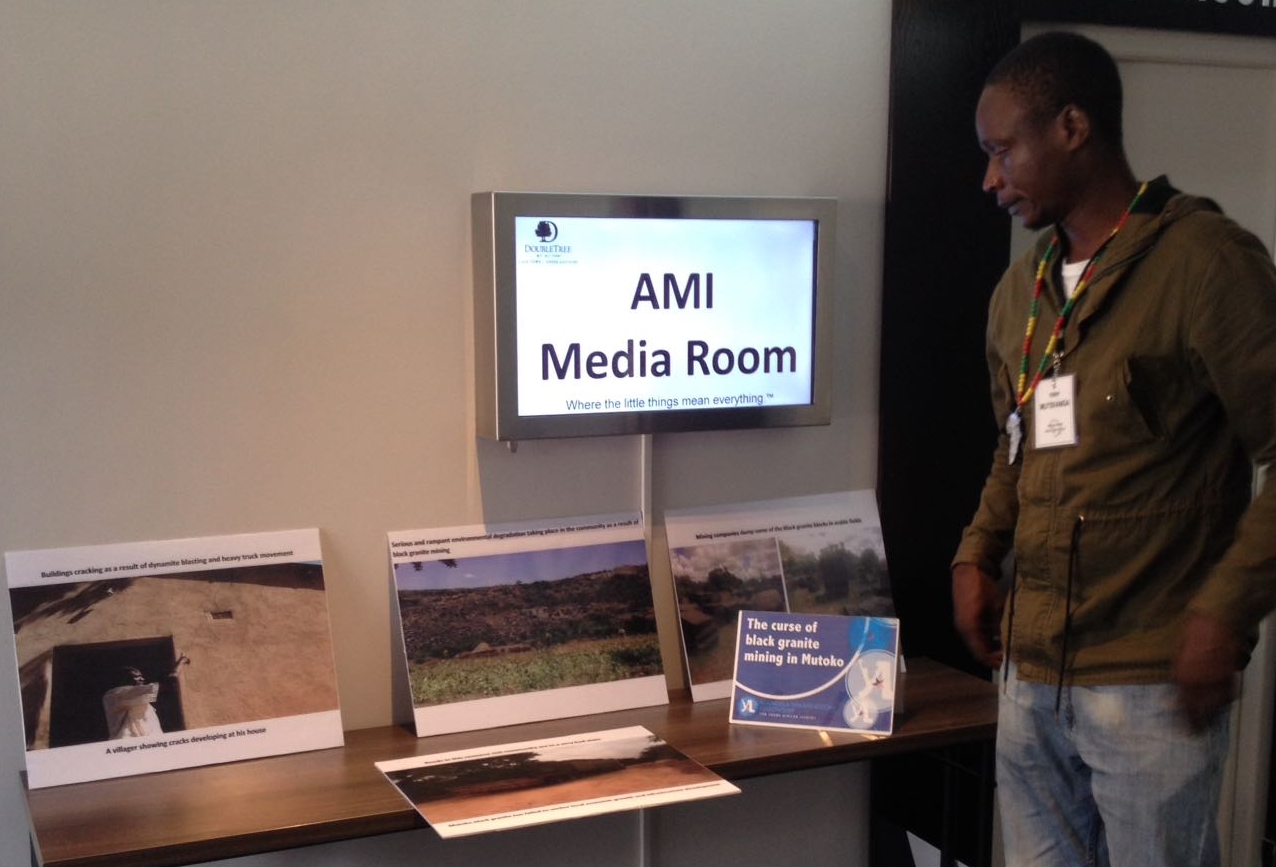 Terry's presentation was a part of the 7th annual Alternative Mining Indaba, a grouping of civic society organizations from across Africa that seeks to champion the total benefit of communities from mineral wealth. The conference is held concurrently with Cape Town's annual African Mining Indaba, where corporate mining companies and government reps join together annually. This year, participants of the Alternative Mining Indaba delivered a petition to the African Mining Indaba demanding that corporations and governments do more for communities in environmental rehabilitation and developing infrastructure.
The Presidential Precinct congratulates Terry for his use of film to advocate for development and local collaborations all across Zimbabwe.
View "The Curse of Black Granite in Mutoko" here: