Magna Carta 2015 Live Twitter Feed
admin
2015-02-26T19:17:49+00:00
About
The Magna Carta 2015 Global Empowerment Through Rule of Law Forum brought together a wide range of stakeholders from over 20 countries – including leaders from law, business, government, academia and civil society and honored the pivotal importance of the Magna Carta in the rise of democracy, the rule of law, and self-governance.
The guest of honor was His Royal Highness The Prince of Wales.
Over 1,500 people from 34 countries watched the livestream and many others interacted through the Presidential Precinct Network and social media.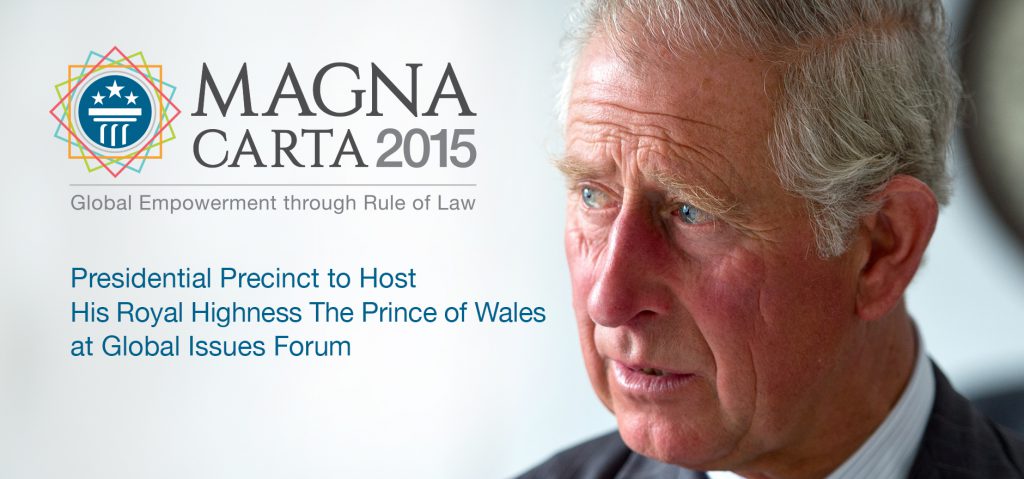 Return to Magna Carta 2015 Home Page
Magna Carta 2015
Join the conversation via the Presidential Precinct Network
Official Press Release
The Prince of Wales and The Duchess of Cornwall to visit the United States of America.
Press Release
Presidential Precinct to Host HRH The Prince of Wales at Global Issues Forum