Written By: Nancy Hopkins
Brazilian social entrepreneur Liziane Silva thinks at scale. Liz is the Founder and CEO of Ink, a Sao Paulo-based consulting and training firm that is improving the lives of people across Brazil by harnessing the power of nonprofit organizations and businesses to create positive change. Liz has seen first-hand that when it comes to tackling tough challenges like improving access to health care, reducing inequality, or improving environmental protection, big dreams and good intentions are not enough. Her mission is to help professionalize the social change sector by improving her clients' ability to implement high-impact development projects. Ink is the leading company in Brazil using the Project Management for Development (PMDPro) methodology, which draws on recognized best practices in the business sector and adapts them for the increasingly complex reality of social development, including incorporating such factors as community engagement and impact on quality of life.
Liz is driven by a deep appreciation for the day-to-day work of changemakers around the world. She is inspired by other nonprofit leaders and social entrepreneurs "because they move us all forward by offering their unique systemic perspective and work hard every day to solve problems we all struggle with and have no ready solutions for."
Since founding Ink, Liz and her colleagues have trained more than 1,400 people in over 400 organizations in the PMD methodology, in person and online. Ink can take credit for issuing more than 80% of PMDPro certificates in Brazil. Liz and her company have received several awards for their work, including a 2015 prize for outstanding contributions to the expansion of professionalization of project management in the development and humanitarian sectors.
In 2016 Liz was selected by the U.S. Department of State for the prestigious Young Leaders of the Americas (YLAI) Professional Fellows Program. She spent one month in Charlottesville, hosted by the Presidential Precinct, as an "entrepreneur-in-residence" at the Center for Nonprofit Excellence (the CNE), a local organization whose mission is to strengthen nonprofits to realize the potential of the Charlottesville community. Liz and her colleagues at the CNE built lifelong professional and personal connections through four intensive weeks of sharing ideas, approaches, and perspectives. In spring 2017 Liz and the CNE's Director of Strategic Initiatives, Cindy Colson, were selected to participate in the highly competitive "reverse exchange" component of the YLAI program, enabling Cindy traveled to Brazil to collaborate with Liz and Ink to deliver lectures and training programs on nonprofit management and organizational effectiveness for a wide range of stakeholders.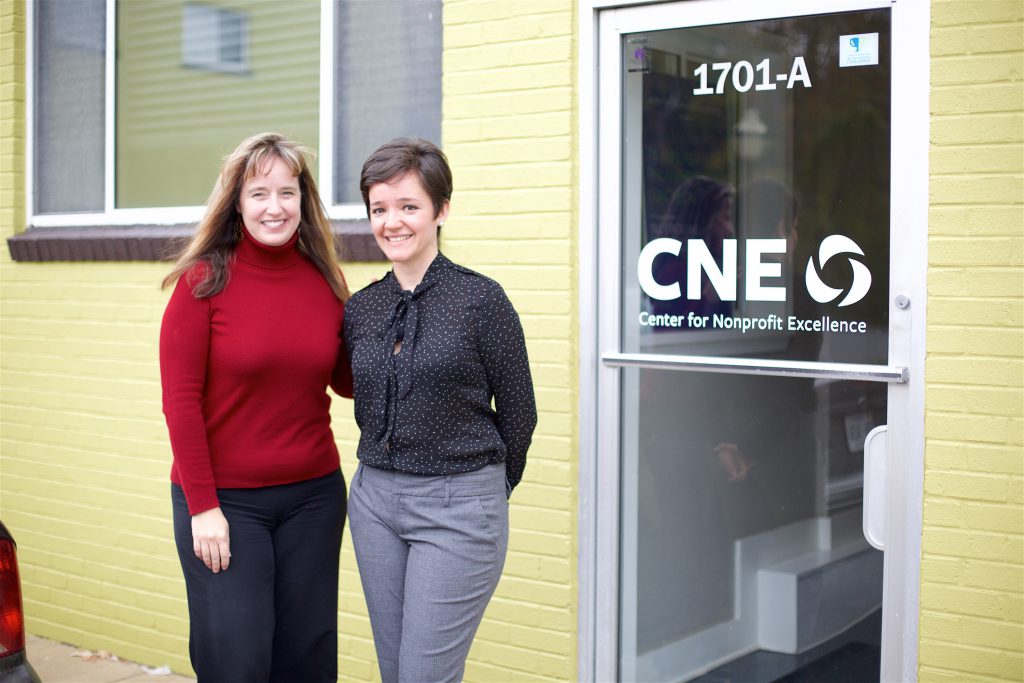 It is no surprise that Liz was one of only 11 young leaders in the entire country of Brazil invited to meet on October 5, 2017 with President Barack Obama. At an intimate roundtable, President Obama and these young leaders discussed the challenges and opportunities their communities face and the innovative solutions they are using to achieve impact. They also talked about the fact that many of these challenges are universal, and that creating positive change worldwide requires sharing some of these innovative solutions with changemakers around the world to use and adapt for their own country contexts.
Not only is Liz passionate about using her knowledge and expertise to help others, she recognizes that effective social entrepreneurship is an iterative process. "My number one priority as an entrepreneur is to learn. That means learn from what I'm doing as an organization and learn as an individual to be the leader I can and want to be."
Liz came to the Presidential Precinct in fall of 2016 as a Young Leaders of the Americas Initiative Fellow. In 2017, Barack Obama visited Liz and ten other emerging leaders in São Paulo. Watch more about his visit below: