In the port city of Maputo, the federal capital of Mozambique, Fernanda Lobato is committed to building citizen participation in government. With the help of local university students, she created The Eye of the Citizen, an online platform for journalism, in 2012 to promote the role of the citizen and provide a platform for ensuring government accountability. Her platform reinforces how Mozambicans can use technology to be more active in their area government, filming and taking pictures to publicize good and bad citizen practices in local communities.
At the root of Fernanda's mission is a big percentage of abstention, especially among the youth in Mozambique. And, with a median age of less than 18 years old, the Mozambican youth is by far their country's biggest demographic. In this setting, it becomes all the more important to engage youth in the election process and citizens as a whole in the daily processes of government.
Just two years after their start, The Eye of the Citizen took on a new platform – monitoring elections with a website and app designed by the Kenyan company Ushaidi. In all of their work, Ushaidi is committed to helping marginalized people raise their voice and enabling those who serve them to listen and respond better. With the Eye of the Citizen app, Mozambicans can report about good and bad practices during elections, special irregularities, and fraud on one common platform and in real time.
Then again, in 2017, the Eye of the Citizen grew into a new focus on gender – teaching the role of the citizen to young girls – 18 – 25 years old. This expanded their focus to community conversations about issues currently affecting young women, including sexual harassment in schools, violence against women, women in entrepreneurship, equal pay for women in Maputo, and more. Through The Eye of the Citizen's app, women and girls could report gender-based violations and best practices in their local community as well.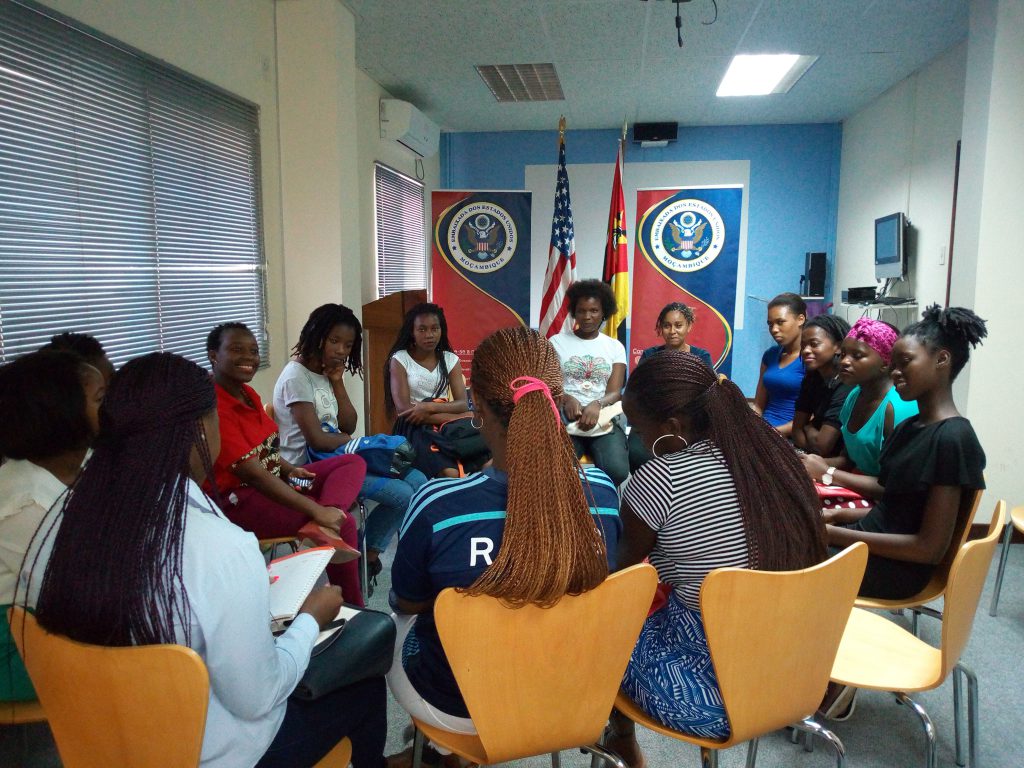 Just last week at the U.S. Embassy's American Culture Center, Fernanda partnered with Juscelina Guirengane, another 2015 YALI Fellow who attended an Entrepreneurship institute at Notre Dame University. Juscelina is CEO of the National Youth Entrepreneur's Association, a nonprofit organization that advocates for and builds the capacity of youth entrepreneurs, and partners with government, private sector and NGOs to promote inclusive and sustainable programs for building youth businesses. Representing their respective organizations, the two delivered a talk titled "Citizenship and Entrepreneurship for Women" which was followed by a media competition, awarding the best picture and best video on community government practices. The winning girl received an Android cell phone in addition to recognition as a local pioneer in citizen journalism.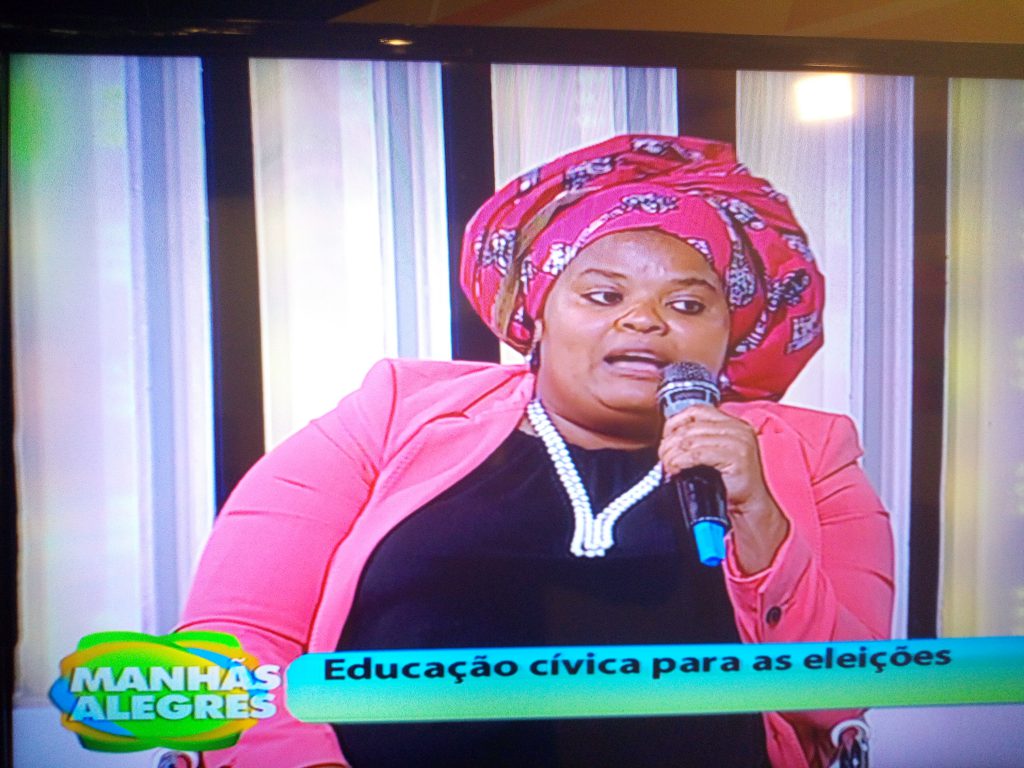 The next two years will also be formative for The Eye of the Citizen, as Mozambique approaches 2018 municipal elections and a 2019 presidential election. In addition to more scheduled presentations and collaborations with local NGOs, Fernanda is invested deeply in two local TV programs, STV and MIRAMAR TV, where she takes to the airwaves to talk about education, gender issues, health, and the environment.
This was a collaborative report, compiled by Fernanda Lobato and the Presidential Precinct in celebration of International Women's Day 2018 (#IWD2018). Fernanda is a Mandela Washington Fellow who came to the Presidential Precinct in the summer of 2015. Watch Fernanda's Presidential Precinct Impact Story here: