Because EVERY Drop Counts.
Over the past few months the city of Cape Town in South Africa has suffered its worst drought in more than a century. Mandela Washington Fellow from South Africa, Catherine Constantinides, has been hard at work ensuring that communities, children and schools are part of the solution and take up the challenge to address the crisis situation.
Partnering with the South African Department of Water and Sanitation, Operation SA and Constantinides' organisation Miss Earth South Africa, her team mobilised an educational road show that has been travelling across the city of Cape Town, educating and engaging communities and inspiring water heroes. Under the banner and campaign #SaveWater this fellow has been working tirelessly to inspire Water Heroes, she says; "We must engage our youngest members of society, our children. It is the children in our homes that are the best advocates for change. It truly has been a privilege to work across the City to talk to children about the magnitude of the crisis, but also about the exciting opportunity to change the status quo. Our work as an organisation has seen us take environmental ambassadors into schools to run interactive and engaging educational programmes that talk to learners about the importance of this natural resource, water."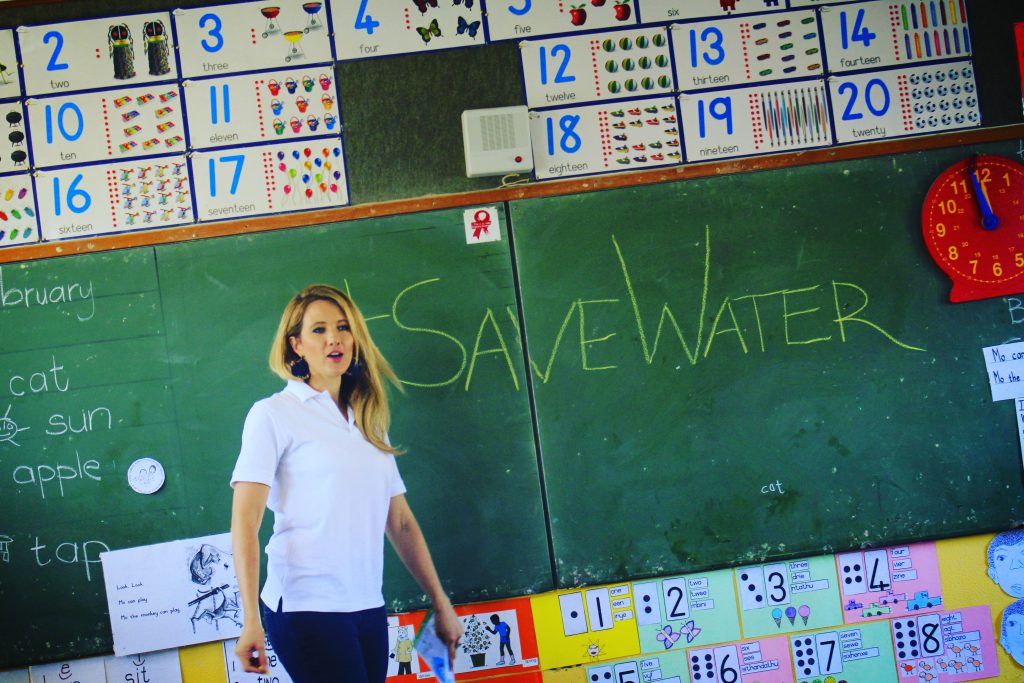 South Africa is a semi-arid country and the current situation in Cape Town is not unique to the country as the country has experienced severe drought across different regions over the past few years. In January of this year the local government in the Western Cape announced efforts to combat what is now known as 'Day Zero' with efforts to ensure that residence, business and the citizens at large reduce their water consumption to 50 litres of water per person, per day. Day Zero was first set out for a date in May 2018. Day Zero is calculated based on knowing how much water is in the big six dams that feed Cape Town and the Western Cape Supply System, and knowing how much water is being used by residents, agriculture and what is evaporating from the dams. At a practical level Day Zero means, at a household scale there will be no water coming out of taps and to access it people will have to go to water pick up points or to buy drinking water. With water restrictions implemented at their highest level, Constantinides was called in as a social activist to add her weight behind the #SaveWater campaign as a chief ambassador to the programme as she continues to drive national conversation and education on ensuring that South African's are awake to a new way of life moving forward.
Constantinides was quoted saying; "Now more than ever we can and must stand together, share ideas, educate our communities, be innovative and practical in driving ways in which we can reduce our water consumption. It can never be business as usual. The long term opportunity that exists is a new way of using water in our daily lives, rethinking about our wasteful consumption and becoming more conscious of our water footprint at home and work. I am humbled and excited to have the opportunity to drive a programme which has been engaged 100,000 learners in 100 Schools in 10 Days and 1 Mission: Inspiring a Generation of Water Heroes."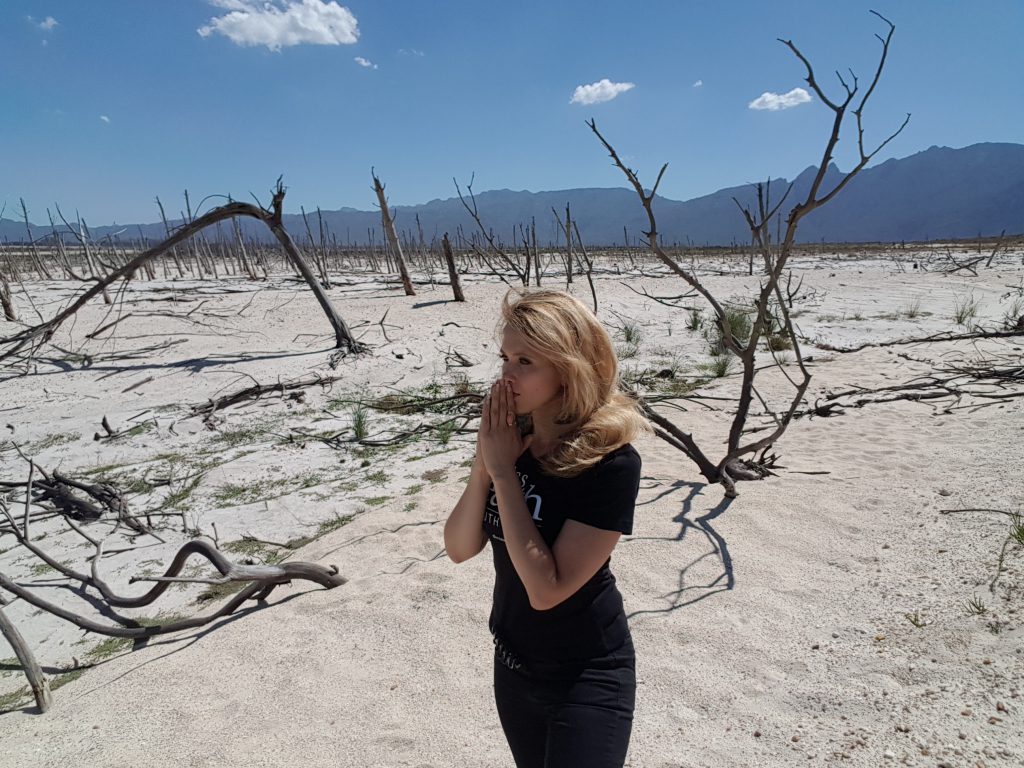 Catherine's work and activism continues as a passionate South African who has championed finding innovative ways to look at a crisis and find the opportunity. Follow her work and journey on twitter and Instagram on @ChangeAgentSA.
This report was compiled by Catherine Constantinides. Catherine came to the Presidential Precinct as a 2016 Mandela Washington Fellow. Watch her impact story below.